Icing On The Ring is amazing. This was the first place my lady and I visited and Ani did a great job explaining the details of diamonds to us newbies. There was no pressure from her at all. She did her very best to get us the exact diamond we wanted by finding what we liked in a diamond and at or below the budget we provided. Icing on the Ring was the best in honesty and service, and their prices were the best! No other jeweler came close. Thanks guys!
Marty A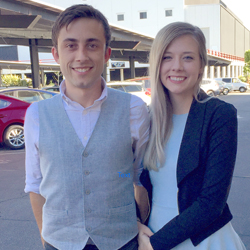 "A preceding thank you to Raffi for all the patient time he spent with me--I have never faced such a daunting task as buying a ring for the woman I love. I asked my mother's advice on how to purchase the right ring for my future wife. She said, "Honey, this is the most important piece of jewelry she'll ever own. It's okay to include her. Don't let anyone talk you into anything you're not ready to buy."

So I talked to my girlfriend, I told her I wanted the surprise to be "when", rather than "what" the ring looked like, and she was, of course, excited. (I also learned something very important from this conversation: she wanted a sapphire! NOT a diamond.) So we did our research, we shopped around, until we finally came across Icing on the Ring, a charming and sophisticated store in downtown LA. Miranda greeted us, and immediately took some edge off the overwhelming realization that there are likely thousands of ring possibilities in any given store. She helped us talk out what we liked, and what matched my girlfriend's style. I learned the rings are entirely more interesting and complicated than I'd ever imagined. But Miranda made them feel simple, and understandable. Miranda recommended we schedule an appointment with Raffi to go through the different cuts and colors; selecting a sapphire comes with its own unique considerations. Raffi spent a long time with me; I stopped in several times to review and discuss; I made phone calls, I emailed pictures and asked for quotes, and every time, Raffi responded with diligence and care, as if I was his priority customer number one.

But for all the time I'd spent considering every little detail about this purchase, it was actually the first day that I'd met Raffi that I'd decided I would buy from Icing on the Ring. He sat us down to take a look at a selection of stones, and after a good hour or so of his time, for no reason other than my own, cautious nature, I put up some defense; I politely explained "Just so you know, we're still shopping around, and won't be making any decisions any time soon." I was prepared for a gentle nudge or a careful pushback from Raffi. Instead, in his own words he told me, "You know, my dad taught to never make the hard sell. This is an important decision, and it's yours to make. I won't ever talk you into anything you're not ready to buy."

Raffi gave me every reason to trust him, and I could not imagine a more perfect ring for the woman I love, so hey, thank you very much, kind sir"
Justus M.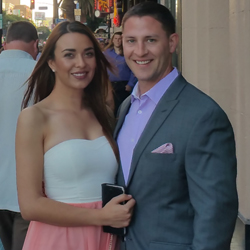 "I had an excellent experience engagement ring shopping at Icing on the Ring. They have a beautiful jewelry show room conveniently located in a nice building in the Jewelry District in DTLA. I showed up and was greeted by Ara, who ended up helping all the way through the process. I had done a little diamond research but really learned a lot from him. He helped me select the perfect GIA certified diamond for my budget. He also showed me several styles of ring and together we put together ideas for the perfect ring for my special occasion. He then submitted our sample to their Master Ring Maker who within three weeks made it from scratch! The ring came out perfect and was a very fair price. They guarantee their work for life and as long as you bring the ring to them once a year they will fully refurbish it back to new. Thank you very much Icing on the Ring and Ara for your help, my engagement was perfect."
Tom C.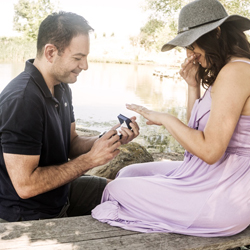 "My experience at Icing On The Ring could not have been better. The staff was especially helpful with discussing options and working to narrow down possible ring choices. Ara was a true pleasure to work with throughout the entire process of selecting the right center stone, ring metal, and designing what was essentially a custom piece of jewelry. It was so nice not to be constantly up-sold, but rather have a team who cares far more about designing the best piece of jewelry for my budget. Also, it turned out I was given wrong information about my then-girlfriend's ring size, but no matter because Ara handled the resizing without hesitation and without delaying my pickup date.

And the best news of all? My girlfriend became my fiancé last weekend! She said yes! Needless to say, she (and all our friends and family) have said the ring is absolutely stunning. I can't wait to introduce my fiancé to everyone at Icing and eventually get our wedding bands there!"
Andrew J.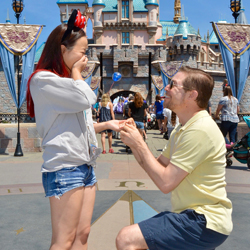 I had no idea what I was doing when I started looking at engagement rings. I chose this place based on its proximity to my office and the reviews on Yelp. I'm very happy I did! Ani was fantastic and she helped me through every step of the process. ZERO pressure at any point and she was more than happy to answer any questions I had regardless of whether or not I had already asked them! I would highly recommend this place to anyone for engagement rings. My fiancé and I will be coming back to shop for wedding bands soon. Thanks Ani and Icing on the Ring!
David L.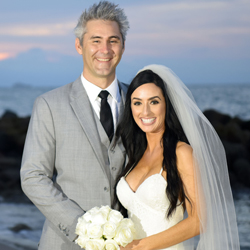 Buying a wedding ring isn't a big deal. Buying the *perfect* wedding ring definitely is, especially when you've looked everywhere and can't seem to find the right one. Our wedding ring search story wasn't looking like it was going to have such a great ending until we decided to visit Icing on the Ring and met Ani.
Ani worked with us every step of the way to design exactly what my wife had in mind, and showed us options that helped us stay within budget. We were under a bit of a time crunch as well, and were a bit nervous as we scheduled our ring pick-up as a stop on the way to the airport for our destination wedding.
The Rupchians had the rings ready for us on time, even though they'd closed the shop for a holiday, and they were everything we had hoped they would be. Perfection.

This isn't the kind of service you seem to find anymore. Skip the mall stores and big corporate chains. My wife already has other jewelry ideas, and I can't wait to see what she and Ani come up with!

Thank you for everything - we'll be back for some additional icing on my wife's rings :)
Jared G.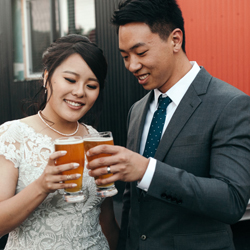 "I worked with Ani, their senior sales consultant. My fiancé and I went in on a Sunday after seeing a special promotion ad. It was that 10% of a Tacori purchase, would be credited to a future Tacori purchase here. Ani was patient and kind, she showed me several bands to match my Tacori engagement ring (we will note that we did not purchase the e-ring here). I was mostly there for my matching band, and maybe for my fiancé.

After seeing a whole bunch of options (mismatched bands were raised by Ani, I LOVED the idea but wasn't sure if I was going to regret it? :/ Maybe for our anniversary band, haha).

There isn't anything negative to say about here and Ani. Everyone else was very courteous as well. We picked up my wedding band 2 weeks later - a very smooth transaction throughout. Would recommend this place for any Tacori lovers!
Akiko.